Techie Homeschool Mom: Famous Artists Online Unit Study (Vol. 1) Review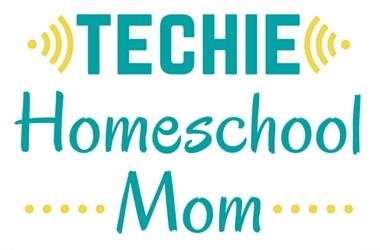 My son and I have been trying to find an art program for him recently. Luckily, we got the opportunity to review Famous Artists Online Unit Study (Vol. 1) from Techie Homeschool Mom. This program combines technology, art, and art history all in one great unit study.
About Techie Homeschool Mom
Techie Homeschool Mom is a homeschool blogger who created some amazing unit studies for other homeschoolers to utilize online. Each unit study contains material that can be adapted for children of multiple ages. Plus, the student sets the pace for learning. The courses are designed to be used across multiple devices, and you have access to the course you purchased for as long as you want.
Here are just some of the unit studies in which to choose:
About the Famous Artists Online Unit Study (Vol. 1)
We chose to review the Famous Artists Online Unit Study (Vol. 1) course. My son plans to take volume 2 once he finishes with this one.
This course covers the following topics and artists:
What is art?
Leonardo Davinci: Renaissance
John James Audubon: Realism
Claude Monet: Impressionism
Paul Cezanne: Post-Impressionism
Georges Seurat: Pointillism
Gustav Klimt: Art Nouveau
Henri Matisse: Fauvism
Wassily Kandinsky: Expressionism
Pablo Picasso: Cubism
Salvador Dali: Surrealism
For the course, a supply list has been put together. This supply list contains supplies for doing some of the hands-on art projects in this course. Everything else for this course is online. Therefore, you don't need to print paperwork or buy any other books.
Because the students create a virtual art gallery, they will need an Emaze account, and they receive a tutorial on how to use it as well. It is also suggested to install Grammarly to fix their grammar mistakes when they comment in threads. Also, the lessons contain comment sections at the end of the lessons to give the students a sense of community while they complete the unit study.
What We Like
My son has been the one using this unit study, so I asked him what he thought. He said that he found the unit study fairly easy to use. Also, he likes how straightforward the lesson format is. In addition, my son loves the virtual art gallery.
Because my son loves technology, I thought this would be a good fit for him because it combines learning with a "techy" feel. Plus, I love that he can use this on his laptop, tablet, or phone. With the weather getting warmer, he likes to take his tablet or phone with him on the trampoline and relax outdoors while studying. In addition, I love that he will be doing art projects as part of the art history study, which is important since he doesn't fancy himself as an artist.
Final Thoughts
I hope you found this review helpful. You can find reviews on other unit studies from Techie Homeschool Mom on the Homeschool Review Crew page! Also, if you have any questions, please feel free to ask me in the comments below, and don't forget to subscribe for more homeschooling and parenting fun!