Meatloaf so good…even your kids will eat it!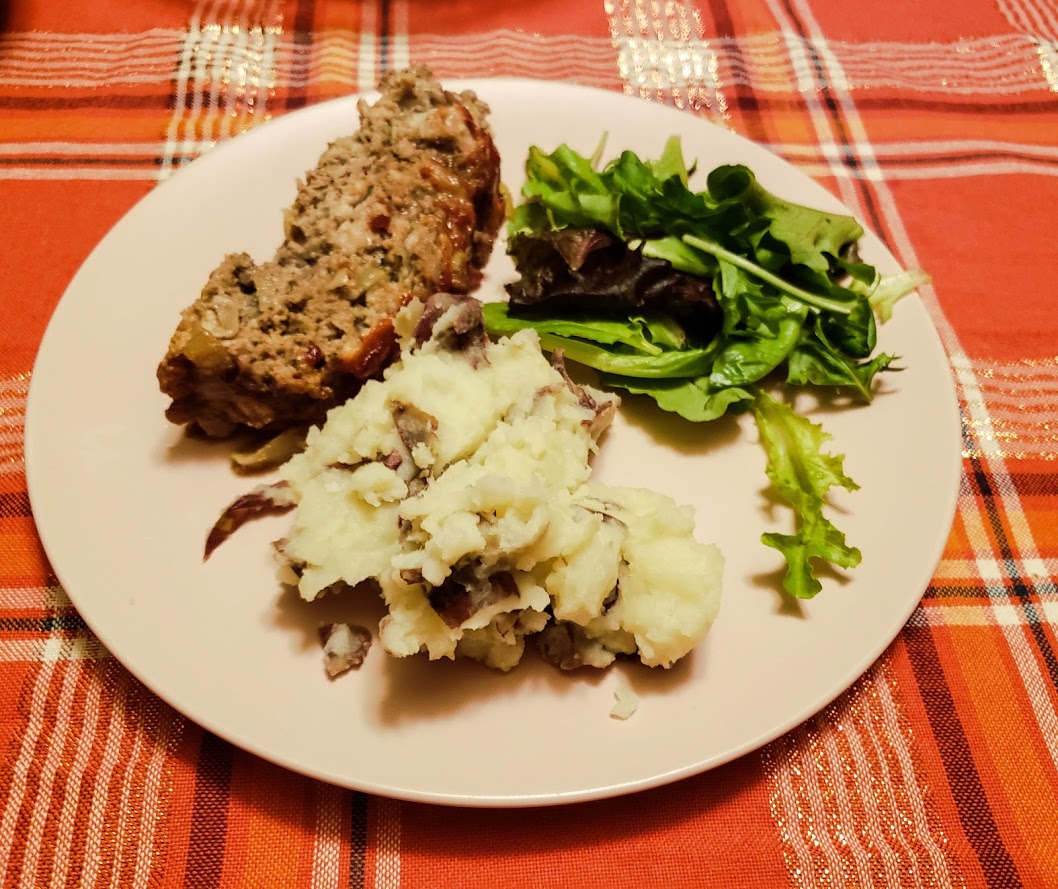 Meatloaf has always been one of those foods that we ate quite frequently because it was easy to make. You can even make it ahead of time and bake it when you get home from work, activities, playing taxi with your kids…etc… However, the way I learned how to make it contained so many ingredients that I can no longer have.
*Misfit Mama Bear Haven is reader supported. This means that when you purchase through affiliate links on this site, I may receive a small commission, at no cost to you. Misfit Mama Bear Haven is a participant in the Amazon Services LLC Associates Program, an affiliate advertising program designed to provide a means for sites to earn advertising fees by advertising and linking to amazon.com.*
This spring I was diagnosed with a gluten and dairy allergy. My doctor tested me after we discussed doing an elimination diet because my stomach was always bothering me. By the end of it, she had me eliminate some other things because I noticed while I did the elimination diet, I was having less migraines. It is not quite the run of the mill anti-inflammatory diet, but at the end of the day, I can no longer have gluten, dairy, refined sugars (including cane sugar), soy, nitrates, and yeast. It has helped with the migraines quite a bit. The few times I have had sugars or soy by accident in the last six months have been followed by intense head pain. Since I have had some really scary migraines, like the ones that put you in the hospital and give you stroke-like symptoms, I am willing to do whatever it takes to try to make that not happen.
Because there are so many things I can't have, it makes dinner time interesting to say the least. I still haven't found a good pizza substitute, and I really miss pizza. However, I found a way to make a tasty meatloaf, one that did not last for leftovers! It is not quite paleo, but you can adapt it easily to make it so!
Ingredients:
2 small onions
1 tsp garlic powder
2 tsp oregano
salt and pepper (to taste)
2 lbs of hamburger
3 eggs
Hellman's Real Ketchup (made with honey, not sugar)
Pre-heat oven to 400 degrees.
Start with a mixing bowl and add your hamburger, eggs, oregano, garlic powder, salt and pepper. You will probably need to get your hands dirty. My suggestion is to roll up your sleeves and take off your rings. Yes, this is messy, but it will be worth it.
After you get done doing that, chop your onions and saute them. Once they are nice and golden, take them off the heat and add to your meat mixture. Once you have it all mixed together, put it in your glass or Pyrex baking dish and bake for 30 minutes. After 30 minutes, reduce the temperature to 350 and add the ketchup to the top. Bake an additional 20-25 minutes until your internal temperature is 160 degrees.
This should serve 8 to 10 people…unless you have teenagers, then it will only serve 4-5 people.
To complete the meal, add a salad or green beans. I made mashed potatoes too for this meal using red potatoes that I washed and cut (skins left on). I boiled them and used ghee and goat milk to mash together.
It was a super hit in my house. The kids keep asking for me to make it again, and it tastes maybe even a little better than my mom's…I still would love to have my mom's recipe again, but since I can't, this definitely will do!
I will be playing in the kitchen some more and will be sharing some other modified dishes and creations I cook up. If you have an idea for something I should try to re-do without gluten, dairy, and sugar, please let me know!