ProjeX Projecting Game Arcade Review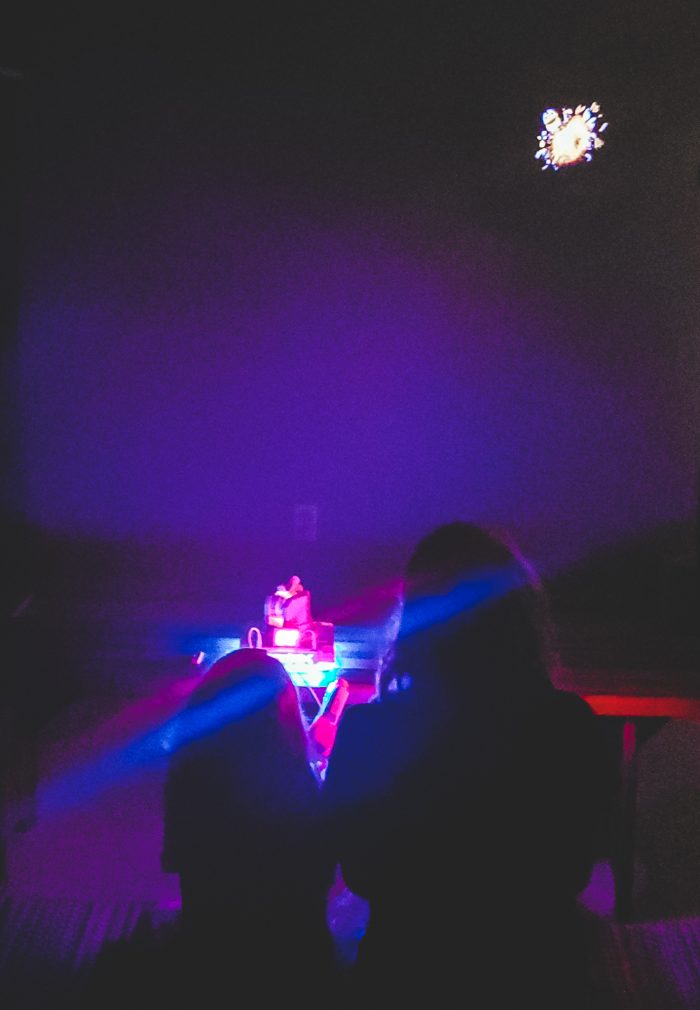 *Misfit Mama Bear Haven is reader supported. This means that when you purchase through affiliate links on this site, I may receive a small commission, at no cost to you. Misfit Mama Bear Haven is a participant in the Amazon Services LLC Associates Program, an affiliate advertising program designed to provide a means for sites to earn advertising fees by advertising and linking to amazon.com.*
Turn any wall in your house into a projection gaming arcade! The ProjeX Projecting Game Arcade provides hours of fun without the need for tv! Neat, huh? We sure thought so! Read on for our review of this new game system that doesn't require a tv or sensors…just a few AA batteries!
What is the ProjeX Projecting Game Arcade?
ProjeX turns any wall in your home into a fun gaming arcade. It comes with two blasters, the projector, and three target cartridges! You don't need a tv. All you do is put the projector on a low table about 5 feet away from a wall. You want to have a darkened room or you can play on the back of a garage or outdoor fence at night. Preferably, you want that wall to be free of decor or wallpaper.
The game system provides the following:
LED Scoring system
5 different built-in games test your speed and skill.
3 skill levels – beginner, advanced and expert (The "beginner" setting accommodates even the youngest players in the room.)
3 interchangeable image slides!   Blast ducks, targets or UFOs – each with its own unique sound effects!
Change slides to change your level of difficulty:

Blue (targets) = easy
Red (UFOs) = medium
White (ducks) = difficult
Basically, anyone can play it! You can play solo, head to head, or co-op. It's all up to you!
What We Loved about the ProjeX Projecting Game Arcade
We recently started doing Family Night again in our house and are always on the look out of things we can do as a family. With having kids with a vast age difference, it is sometimes difficult to find something everyone will enjoy.
The ProjeX Projecting Game Arcade definitely fit the bill! Our youngest had fun hitting ducks, and I had some nostalgia of doing Duck Hunt with my cousins when I was her age.
I loved that we didn't need to plug it into the tv. Sometimes, it gets so hard to find spaces to plug in game systems. Also, I love that it is portable. That means we can take it with us to family gatherings this spring and summer.
Setup
Setup for the ProjeX Projecting Game Arcade was fairly simple. We have a wall in our living room that is perfect for playing. We put the projector on a low table, and popped in a slide. Easy Peasy. One thing worth mentioning is that you really have to make sure that the blasters are plugged into the port. We thought one wasn't working at first. As it turns out, we just didn't have it plugged in the right way
Versatility
The fact that my husband and I enjoyed it just as much as the kids really makes it versatile. I can see me and my husband using this for a stay at home date night easily. Also, its portability makes it really versatile as well. We can use it as a family or as part of an event.
Pricing
The ProjeX Projecting Game Arcade is priced at $49.99 and can be found on the ProjeX website or at Target and Walmart. Considering everything that is involved with the system, I don't find that to be a bad price. There's a lot to the system, and you don't need to purchase any games or anything extra.
Final Thoughts (and a giveaway)
We really loved reviewing the ProjeX Projecting Game Arcade and think it makes a great holiday or birthday gift! If you are looking for ways to do something for family night that doesn't involve a tv, this also is a great option!
I hope you found this review helpful, and as always, I welcome your questions and comments below! Don't forget to follow me on social media for more reviews, parenting and homeschool tips and fails, and fun memes!
And now for a giveaway!
If you would like to enter for a chance to win your own ProjeX Projecting Game Arcade, be sure to click the Rafflecopter link below and follow the instructions! Good luck!