Happy Halloween Spooky Story Cards Party Game for Kids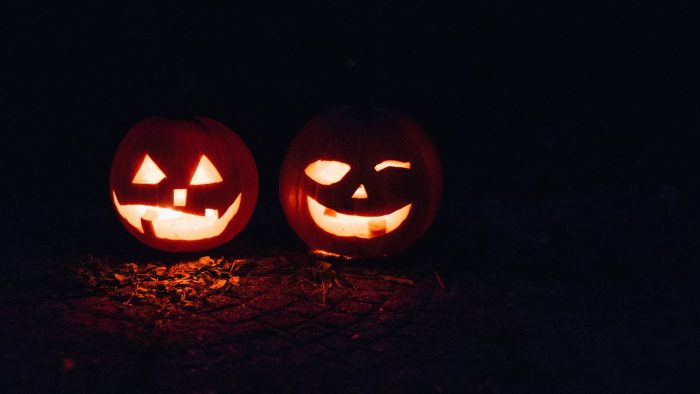 While I don't do party planning for a living anymore, I still love celebrating everything! With Halloween approaching, I am all about Halloween activities for kids and Halloween Party Mode! That is why I got this great Happy Halloween Spooky Story Cards Party Game for Kids printable to share today!
*Misfit Mama Bear Haven is reader supported. This means that when you purchase through affiliate links on this site, I may receive a small commission, at no cost to you. Misfit Mama Bear Haven is a participant in the Amazon Services LLC Associates Program, an affiliate advertising program designed to provide a means for sites to earn advertising fees by advertising and linking to amazon.com.*
(This post may contain affiliate links or Amazon links, which means I may earn a small commission if you click the link then purchase a product or service from the third party website. Purchasing a product or service from a link does not increase your purchase price, but it is a great way to say 'thanks' if you enjoy my content and find my suggestions helpful.)
Halloween Party Ideas
Halloween parties are so fun! I have done a few with the big kids in the past, and we had a blast! Halloween parties can be as simple or over the top as you want. One year, I did a guessing game with the kids and their friends. I blindfolded them and had them guess what things were. We used wet spaghetti and pretended they were brains. I peeled grapes for pretend eyeballs. The kids had a blast with it!
For the most part, the kids and I used it as an opportunity to have a play date with our friends. However, adding crafts, activities, and food made it memorable for everyone.
You don't have to go over the top to have fun. Kids will have fun no matter what. I love doing little extra things to make a party pop, but I also love simple activities too. Having themed foods, a few crafts, and a couple of games make for an easy, yet fun party! Just remember not to stress!
Happy Halloween Spooky Story Cards Party Game for Kids
So this Happy Halloween Spooky Story Cards Party Game for Kids printable is super simple and fun for preschool and lower elementary aged kids. Here is how it works:
How to play:
Sit in a circle with friends. The first player will draw a card and begin the story. Set a 1 minute timer. When the timer goes off, the person to the right of that player will draw a card and take over the story, using the card drawn as a prompt for a twist. Continue setting a 1 minute timer for each player until you run out of cards. The person who draws the last card will choose the story's ending.
You can download this printable for free by clicking here!
Final Thoughts
I hope you and your littles are having fun this fall and enjoying Spooky Season! Also, if you enjoyed this game, don't forget to pin it and share it with your friends! Also, don't forget to follow me on Facebook for fun, memes, and other parent and homeschool fun!