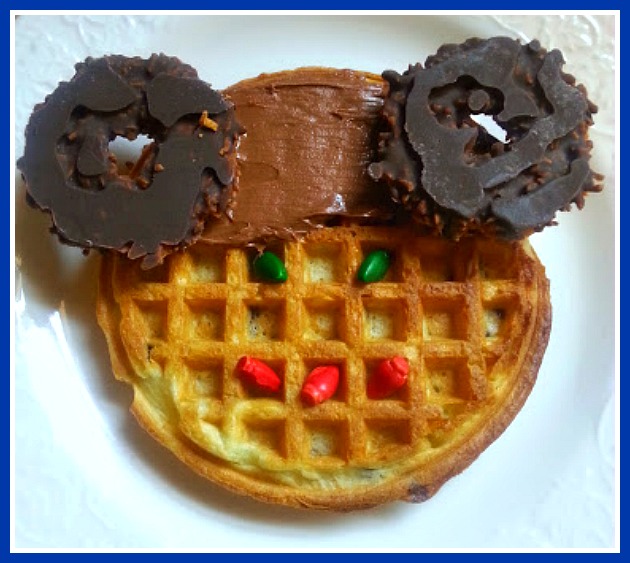 Today is May the 4th, Star Wars Day! To celebrate, I made the kids a breakfast fit for a rebel! This year's theme: Princess Leia Waffles!
These are easy to make and fun to eat! All you need is:
Waffles
Jif Hazelnut Spread or Nutella
Samoas or you could substitute with Fudge Rounds, Thin Mints, or Oreos
Candy pieces

You start by applying a thin layer of Hazelnut spread for the hair and attach the cookies. Use the candy pieces to create facial features, and voila! You have a Princess Leia Waffle!
Do you celebrate Star Wars Day? If so, what kinds of foods do you make?